A Bee fly (Hemipenthes sinuosa) was visiting a Zinnia in Norman, Oklahoma, July 10, 2022.
According to https://www.ncbi.nlm.nih.gov/pmc/articles/PMC4109446/, Zookeys. 2014; (422): 49–85. Published online 2014 Jul 3. doi: 10.3897/zookeys.422.7598 PMCID: PMC4109446 PMID: 25061389 New records of bee flies (Diptera, Bombyliidae) from Cuatro Ciénegas, Coahuila, Mexico
The bee flies (Bombyliidae) belong to the superfamily Asiloidea and are the eighth most diverse family within Diptera with 5382 described species (Pape et al. 2011). All species of Bombyliidae are parasitoids, hyperparasitoids or predators of immature stages of Coleoptera, Hymenoptera, Lepidoptera, Orthoptera, Neuroptera, and Diptera (Yeates and Greathead 1997, Boesi et al. 2009). Unlike most other taxa, bee flies are most abundant and diverse in arid and semiarid portions of the world (Hull 1973, Evenhuis 1989). In the immature stages these insects function as a natural control for populations of other insects and as adults are efficient pollinators (Motten et al. 1981, Kearns 2001).
...

Hemipenthes sinuosa
Keywords: Animalia, Diptera, Bombyliidae
(Wiedemann, 1821)

Figure 12d

Material examined. REC: Apr (3 F); REE: (Feb (1 F), Apr (2 F); RLC: Jul (1 F, 1 M),
 Sep (1 M); RPA: Sep (2 F).
Known Nearctic records. Mexico (Coahuila, Morelos); USA (Alabama, Arizona,
 Arkansas, Connecticut, Delaware, Georgia, Illinois, Indiana, Iowa, Kansas,
 Kentucky, Louisiana, Maryland, Massachusetts, Minnesota, Mississippi, Missouri,
 Nebraska, New Jersey, New York, North Carolina, Ohio, Oklahoma, Pennsylvania,
 Rhode Island, South Carolina, South Dakota, Tennessee, Texas,
 Vermont, Virginia, West Virginia, Wisconsin).
Known host. Neodiprion sertifer Geoff. (Diprionidae).
Comments. Hemipenthes sinuosa is only known from Morelos in the center of
 Mexico and Coahuila in the northeast, but can be found almost in all of the
 USA. It is clearly undersampled in Mexico.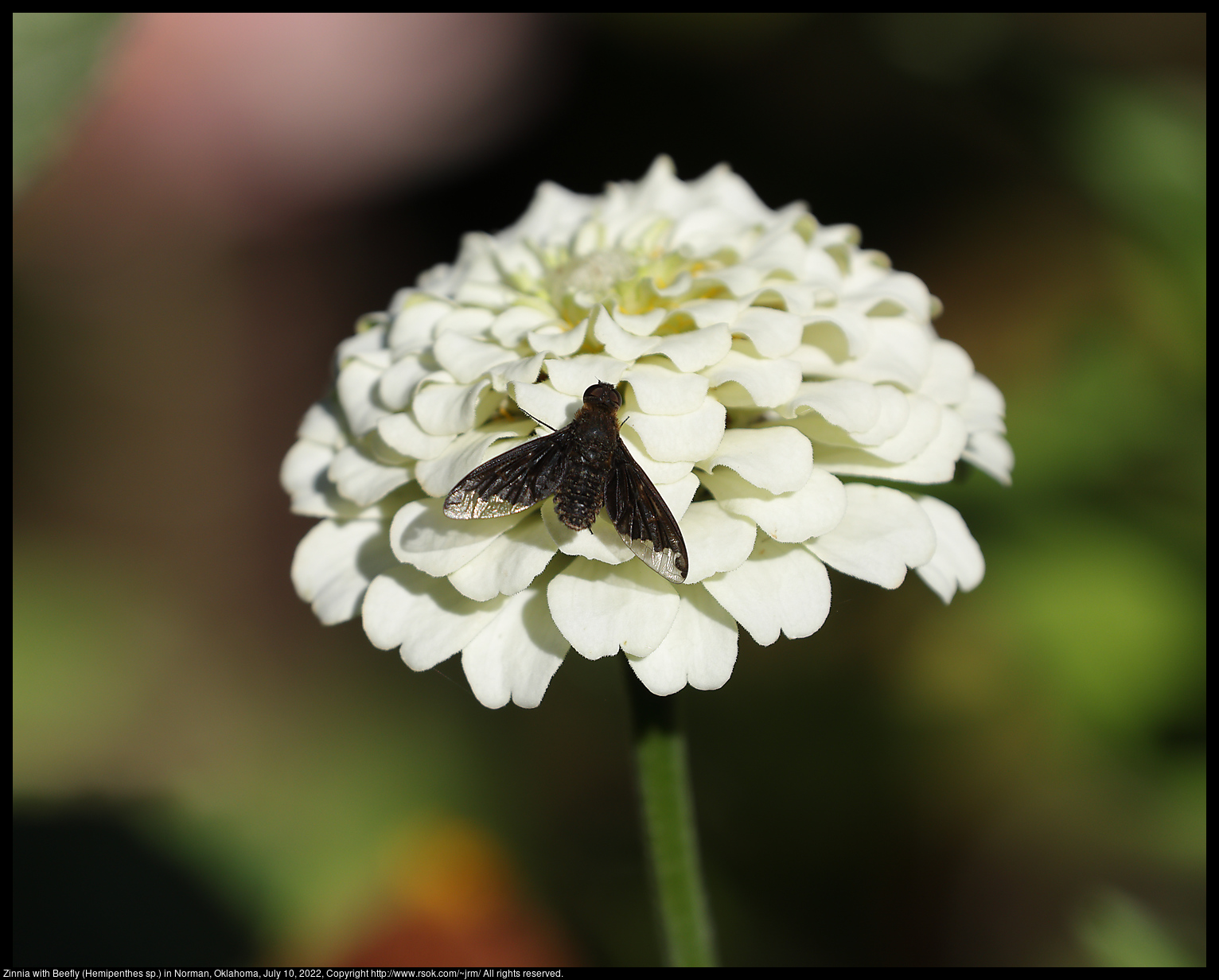 This page is on a slow server. Please be patient while the pictures load.